by Jim Huber
Posted on July 09 2019
---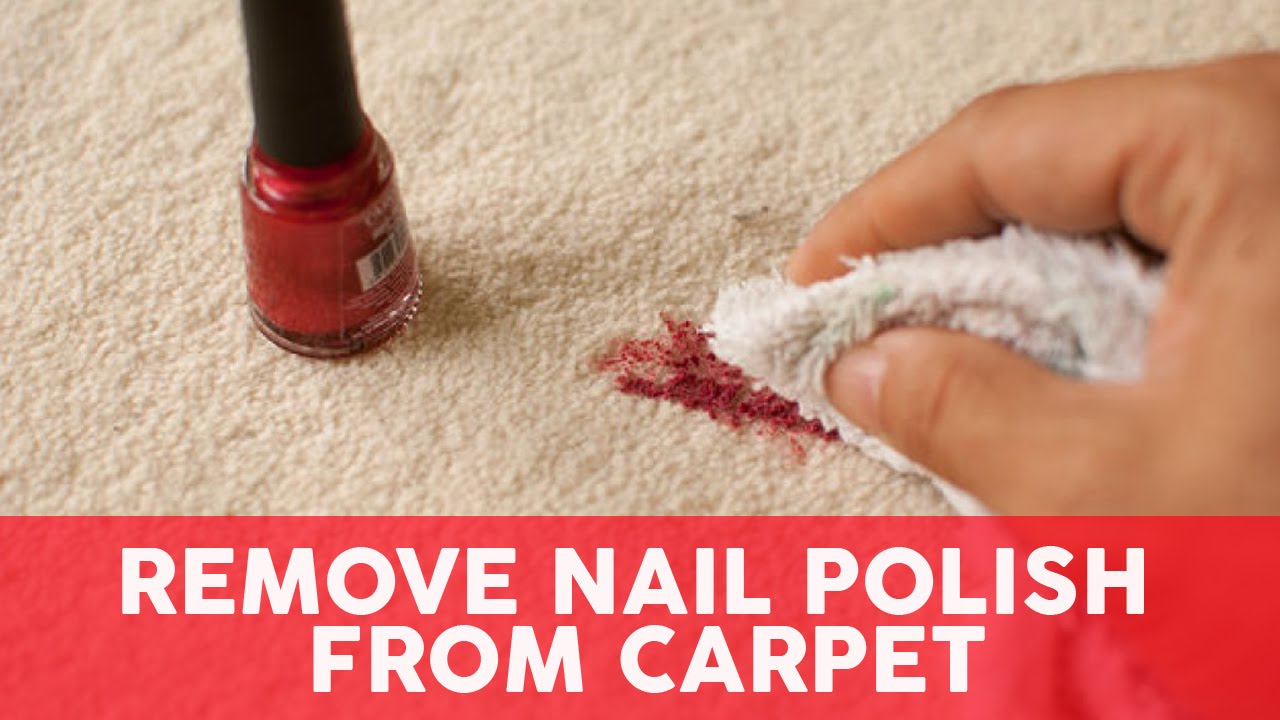 ---
There are so many things that are aggravating to see spill on your carpet from pet urine, soda, chemical cleaning fluid and others. But one of the most difficult stains to remove is one that comes from a nail polish spill. This is one you want to get cleaned up quickly not only so that you don't see a rough looking carpet, but also so you don't have to deal with extremely potent smells coming from it. Cleaning up nail polish is something you have to do carefully to make sure you don't make the stains bigger, or allow them to penetrate deeper into your carpet. The following methods could work, but if they don't you should get a hold of our professional carpet cleaning team.

The Hairspray And Rubbing Alcohol Method

Depending on what kind of carpet and how quickly you act, this might work. But be careful to test it on a small amount without spreading the spill around the carpet so that you can at least contain it. But you will need some cold water, a bottle of regular hairspray, rubbing alcohol and a very small scrub brush.
First, take the cold water and pour it on the spill or stain getting it nice and wet
Give the hairspray about 15-20 sprays on the stain, or a little more if you think it's necessary
Immediately after that, pour a little rubbing alcohol over where you just sprayed
Now, take the scrub brush only scrubbing on the stain and work it until you start to see it disappear. Dropping more cold water while you're scrubbing can help too.
If it works, you should start to see the stain gradually go away and eventually be gone. If not, you can try this next method.
The Paper Towel And Nail Polish Remover Method
Just as you use nail polish remover on yourself when you're ready to remove the polish, it may work on carpet spills as well. This next method is pretty simple using the remover and a paper towel.
Cover the spill with the paper towel and let it absorb the spill, but do not rub it around or the mess could become larger
You may even need to turn the towel over several times depending on how much it's absorbing
Once you've dried most of the spill and only have a dry stain left, apply the nail polish remover onto the stain on the carpet, but try not to do it too hard so that you don't damage the carpet.
Usually the remover will do the work itself in causing the stain to come up so you can wipe it off. But if this or the previous method don't work, it's probably time to call in the pros.
Why You Should Call In The Pros At Servicemaster
You might still be tempted to try and get a nail polish stain out yourself by renting a steamer or trying to use other carpet cleaning equipment on your own, but too often this ends up going awry. Cleaning a carpet with just the right amount of solution, the right amount of water and making sure the suds are out and drying properly takes know how. At Servicemaster Clean of Naples, we have dealt with all stains including nail polish, and we can get it out without damaging your carpet. Give us a call to find out how we can help.
---