by Jim Huber
Posted on March 05 2020
---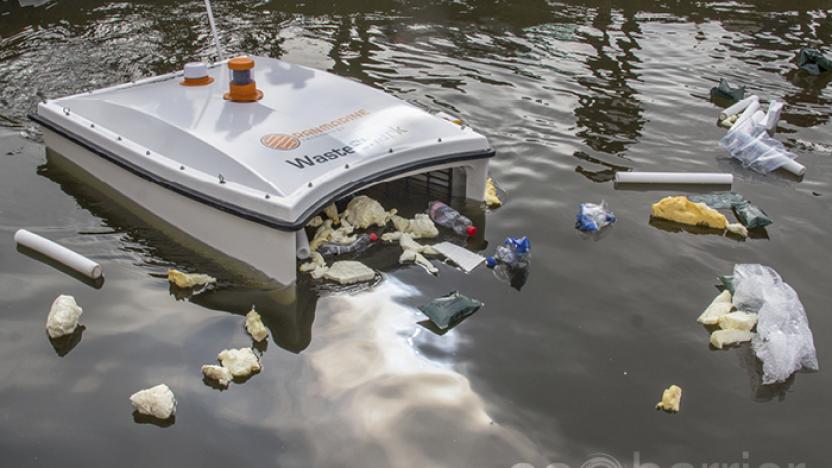 ---
Our phones, homes, and cars get smarter by the day. So, why shouldn't we have smart cities, too? Likewise, cleaning our public land areas like parks is routine. So, why shouldn't we be cleaning our waterways? One Atlanta startup tech company is making a big splash when it comes to smartening up our cities and cleaning up their waterways. The goal is to sell government entities aquatic drones to both help them log water quality data in real-time and clean up pollution and waste.
How Are Drones Already Being Used?
Florida drones are already performing utility inspections. Once North Dakota completes its construction of a statewide drone network, much of the state's air traffic control will be handed over to drones. Authorities in California are using drones for emergency supply delivery and public safety reconnaissance. Now, thanks to recently proposed federal rules to monitor drones via remote ID technology, the cases for government usage of drones in various functions have exploded.
One such usage case is being proffered by an Atlanta, Georgia tech company by the name of RanMarine USA. The company is proposing that Georgia officials use aquatic drones for waterway data collection and cleaning.
RanMarine USA Offers A Unique Aquatic Drone
RanMarine USA is a branch from RanMarine Technology in the Netherlands. With less than 10 employees, it's in no way a tech giant, but the helm is in the hands of an experienced leader. In fact, this is the fourth government tech company for CEO and co-founder Doug Shumway. His three prior startups were all sold to larger entities.
Shumway stumbled upon RanMarine, which was started in 2016, as he looked for his next great government tech project. The hardware had already been developed, and the aquatic drone was in the early stages of going to limited market for water cleanup purposes.
Despite feeling like smart projects for cities are often unsuccessful due to their capital intensiveness and slow fruition, Shumway saw huge potential at RanMarine to add data collection to the drone's premise and in the ability to get fast results. This aligned with his vision of doing a cost-effective, result-driven, and timely smart city initiative. He jumped aboard.
Meet The WasteShark
The collaboration resulted in a three by four feet, battery-powered drone nicknamed the WasteShark. Battery life depends on environmental conditions, but it's set to roughly last up to 10 hours. The aquatic drone weighs around 150 pounds and shares a resemblance to a miniaturized catamaran. The underside features a sieve basket for collection.
The WasteShark trolls the water's surface to scoop up debris like litter, microplastic, and biomass. It's equipped with LiDAR for mapping and to avoid collisions, and GPS waypoints and autonomous software enable it to follow preselected pathways for waste and data collection based on currents and tide pools. Temp, pH, hydrocarbons, green algae, and so forth will be measured via 15 customizable 4G IoT sensors.
According to Shumway, the WasteShark is currently human-supervised with the ability to control its own velocity and steering, which equates to a level 2 in autonomous operation. He expects it to reach near-complete autonomy (level 4) before next year.
The WasteShark was designed for city and county governments nearby water and with some degree of smart city tech already implemented. Shumway expressed that special districts and companies needing to clean out biomass from clogging up their equipment and pipes would also be target customers.
The company says the drone will be available via three options:
1) A capital purchase with RanMarine assisting in maintenance.
2) The customer pays an annual fee for to RanMarine for hardware as a service.
3) Local service provider contracts.
In closing, demand is uncertain for the WasteShark. It's a market and product niche without much precedent. There are some other cleaning drones for water in use, but they're stationary and don't collect data to actually see what's in the water they've cleaned. As a society, we actively remove trash from most all of our land environments. The big question is will cities add water to that routine, and, if so, do we actually want to know what it is being removing?
---