by Jim Huber
Posted on July 20 2019
---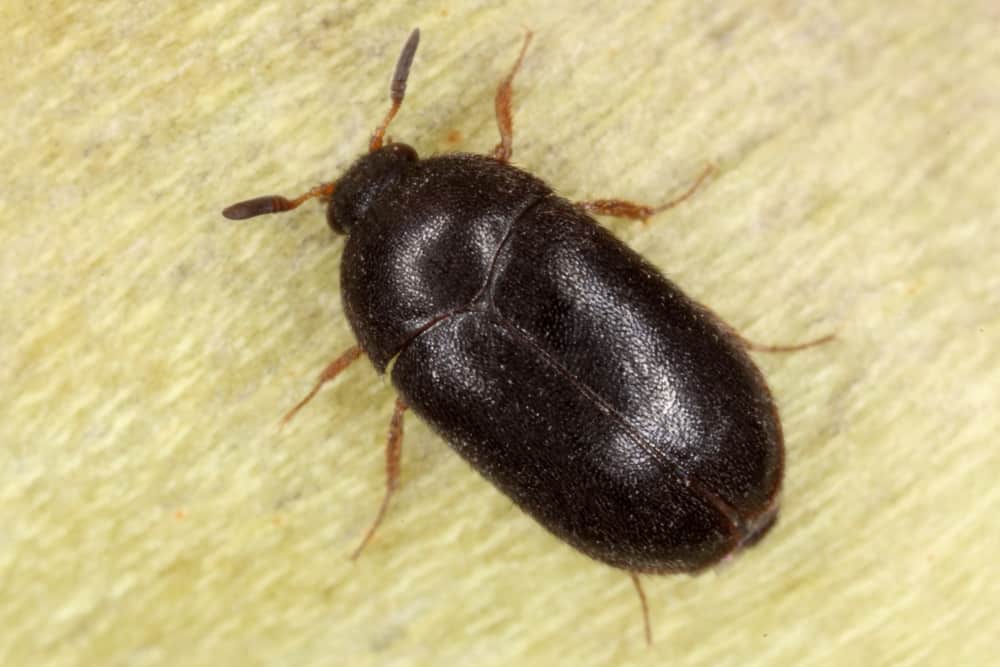 ---
So the tiny, multicolored insects in your rugs are Carpet Beetles...now what? Well, you're going to want to address the problem immediately. Carpet Beetles (and their larva especially) have voracious appetites and will feed on anything made with natural fibers. Your rugs, furniture, linens, curtains, and clothing are all at risk. Also, Carpet Beetles breed very quickly, so you're going to want to get ahead of this right now.
There is some good news. Carpet Beetles are not carriers of disease, and they can be removed. Getting rid of these pests is possible without the help of a professional, but the process involves some intensive cleaning. To remove a Carpet Beetle infestation follow the steps below:
First, thoroughly vacuum all of your rugs, linens, and furniture. Make sure to pick up any beetles, larvae, or eggs.
Once you've vacuumed and you're reasonably sure no larvae, beetles, or eggs have been left behind, the next step is to steam clean everything you've vacuumed. The heat and the moisture of a deep carpet cleaning will help kill anything you may have missed while vacuuming.
Next, you're going to want to deal with your clothing, bedding, and linens. Laundering all of your clothing and bedding will kill any larvae, beetles or eggs that may have infested them. If any of your clothes have been destroyed by the beetles, dispose of them in sealed plastic bags or in another type of sealed container.
Now on to your home's counters and surfaces. Using a mixture of either apple-cider vinegar and water or white vinegar and water, thoroughly wipe down all surfaces.
Boric acid is a mild insecticide and applying it to your rugs (after having vacuumed and steam cleaned) will kill any remaining beetles, larvae, or eggs. Let the acid sit for about two hours before vacuuming it up. Be sure to throw out your vacuum bag after this process.
The last step in dealing with these tenacious pests is to use an over the counter indoor insecticide. Make sure to pick one that targets Carpet Beetles. Spray all baseboards, paying special attention to the corners. Apply under your sinks as well.
Should the problem persist, you should call in the professionals. While the do it yourself approach is effective, it doesn't always succeed in destroying all of the eggs.
Once the pesky insects are gone, you're going to want to make sure to prevent another infestation. Regular carpet cleanings and trash removal make your home a less inviting target for Carpet Beetles. Storing your clothes in sealed containers can help too.
You may want to consider using an outdoor pesticide that targets Carpet Beetles. Make sure to spray the foundation of your house, paying special attention to vents, windows, and other places the beetles may enter. Then make another perimeter, spraying the soil itself (about two-and-a-half feet away from your home.)
Bird nests are a favorite place for the Carpet Beetle to lay eggs, so be aware of any nests close to your home.
---