by Jim Huber
Posted on June 22 2019
---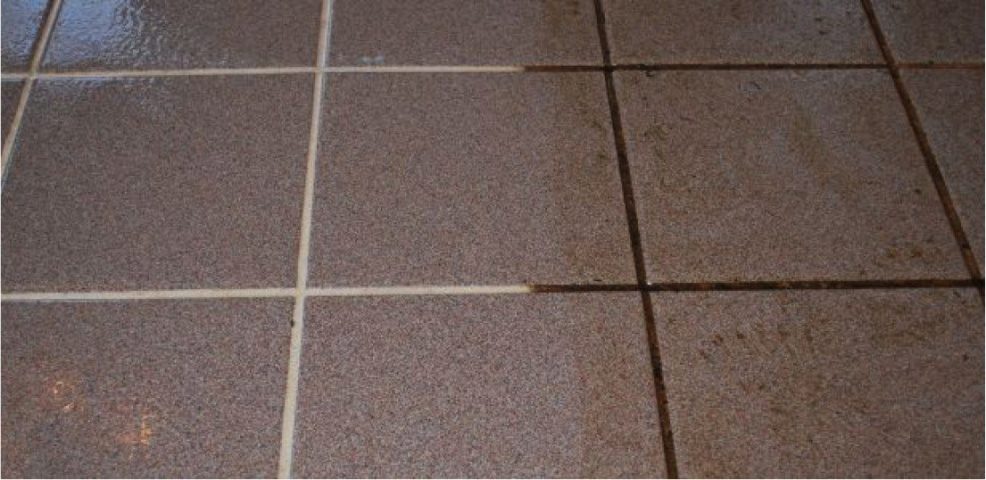 ---
Grout cleaning of a shower can feel like a huge undertaking. It's fairly easy to keep the shower tiles clean, but grout shows everything. Grout is hard to clean, and gets stained easily due to it's porousness. Soap scum can be a real difficulty. A humid area, such as the shower, can lead to the buildup of mildew and mold, particularly on grout. Here are some simple ways to tackle this problem.
Green Clean Shower Grout Recipe
Here is a natural, safe for the environment cleaning solution. It is a harmless, non-toxic formula for humans and household pets. When beginning to clean, first choose the safest products to do the job. You will need a squeeze bottle, the ingredients, and a small, stiff brush to clean the grout. An old toothbrush can produce good results.
Pour a 1/2 cup of baking soda into a small squeeze bottle.
Now pour 1 teaspoon of liquid dish detergent in the bottle
To this mix add 1/4 cup of hydrogen peroxide
This recipe can be doubled if you have a larger squeeze bottle. Now tighten the lid to the bottle, and shake the ingredients to combine. Squeeze this formula onto the grout. It is recommended to let it work for about 5 to 10 minutes. This lets these ingredients work their way into the grout. This also gives the peroxide a chance to mildly bleach the grout surface. Next use your brush and begin to scrub the grout. Now clean down the grout surface with clean water. For any tough areas, repeat these directions.
Tougher Grout Cleaning Jobs
For extreme mold and mildew stains, commercial products containing chlorine bleach may need to be applied. Do keep in mind that regular use of more caustic cleaning products can damage the grout. It is not recommended to use these chemicals repeatedly to clean. Before applying these solutions, make sure the grout has been thoroughly cleaned of any natural products. Traces of any of the natural products left behind mixed with chlorine bleach can release toxic gases into the cleaning area. Make sure you have good ventilation in the area to be cleaned. Spray the grout with a bleach clean-up spray and let it sit for about 15 minutes. Then scrub the grout and rinse thoroughly. The process may need to be repeated for stubborn stain removal.
Steam Cleaning
For the absolute worst of stains, steam cleaning may work. Steam cleaners can be an efficient and safe method of cleaning tough grout stains. There are companies who make steam cleaners for home use. You can also call in a professional with the knowledge to take on the worst of grout stains.
To maintain your clean shower, a window squeegee can be run down the shower walls after each shower use. Regular use of an alcohol spray solution to surfaces after every shower can keep surfaces clean and free of more buildup. If you need some additional help you might consider calling the grout cleaning experts at ServiceMaster Clean of Naples.
---