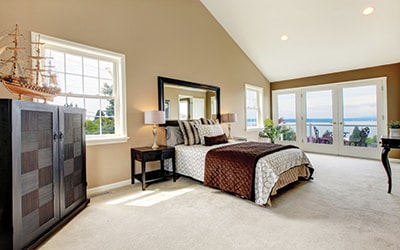 Carpet Cleaning
Servicemaster Clean of Naples has been a carpet cleaning leader in Naples and Southwest Florida for over a quarter of a century, providing service to single family residences, apartments and even high rise condominiums. To give your carpet the highest quality cleaning possible at an affordable price, I promise all my customers the following:
Always send a background checked employee to clean your carpet. We don't utilize sub-contractors like the corner cutting companies and by law, a sub-contractor cannot be given the use of a company vehicle or a uniform.
Always keep my my license and insurance up to date. Many fly by night carpet companies in this industry try to cut corners by not keeping their insurance and county licenses up to date.
Always clean your carpet so the fibers stay clean for a longer period of time. Many corner cutting cleaning companies rinse the fibers incorrectly. Carpets will actually get dirtier much faster if they are rinsed incorrectly or not rinsed at all. We only rinse with a top quality textile neutralizer or clean hot water.
Always send an experienced and trained technician to do your job. Our techs are fully trained and experienced, and our work is guaranteed.
Always upfront about our pricing for our services. You will be quoted a fair and competitive price only on the services you request. Many of our competitors send a commission-only tech out to your home looking to increase your prices with unnecessary and un-quoted add ons.
So, always be wary of the corner cutting $89 carpet cleaners in Naples they aren't a good a value. The service we provide is both affordable and the highest quality? I look forward to working with you!